As if Love magazine's blog wasn't enough, Katie Grand and her fabulous team have launched a
Love
website, packed with Instant Love, Daily Love, Backstage shots and exclusive fashion videos from industry biggies including Louis Vuitton and Commes des Garcons.
I really loved (sorry for the pun) the concept behind their last cover, showcasing some of the world's best current models, and showing that even models in their natural perfection range in shape and size. The same idea has been utilised for the site, which was designed for Grand by freelance art director Johnny Lu.
Alongside the naked likes of Kate Moss, Lara Stone and Naomi Campbell, the homepage sees cutesy cartoon characters floating around, whilst your average mouse cursor is changed into a sleeping bear - based on a life sized Marc Jacobs Steiff teddy bear that Grand sent to Lu's studio whilst he was designing the site.
I do quite love the light hearted spirit of the site, and there are some fantastic backstage shots and personal photos from Katie Grand that keep the site relevant and interesting day after day, but I can't help let the cartoon additions to the site remind me of Stella McCartney's Bambi inspired window displays and campaigns back in AW09.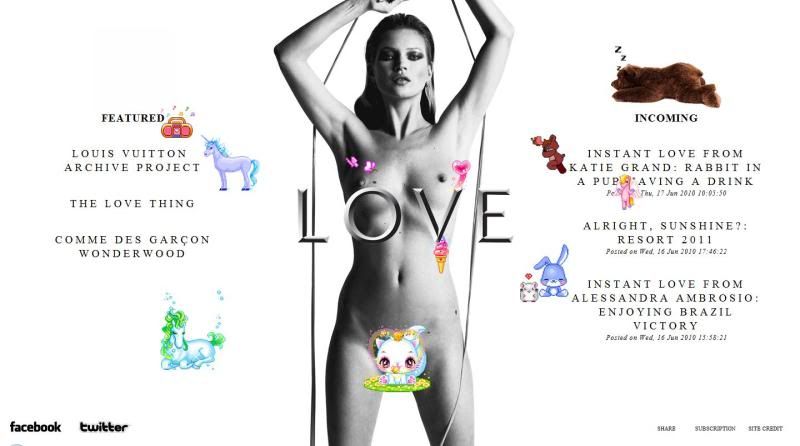 xoxo