Anyone who knows me well enough will be safe in the knowledge that my collection of makeup and cosmetics is far too big. However, that said, there is always room for more, so I thought I'd update on the cosmetics front, as I've been lacking since the Chanel nail varnish.
On the subject of nail varnish, I feel that there is an epidemic occurring... my friends from all over have the new Rimmel 60 second nail polish in (430) Coralicious... I knew Coral would be big for summer, and I have to say I love it too!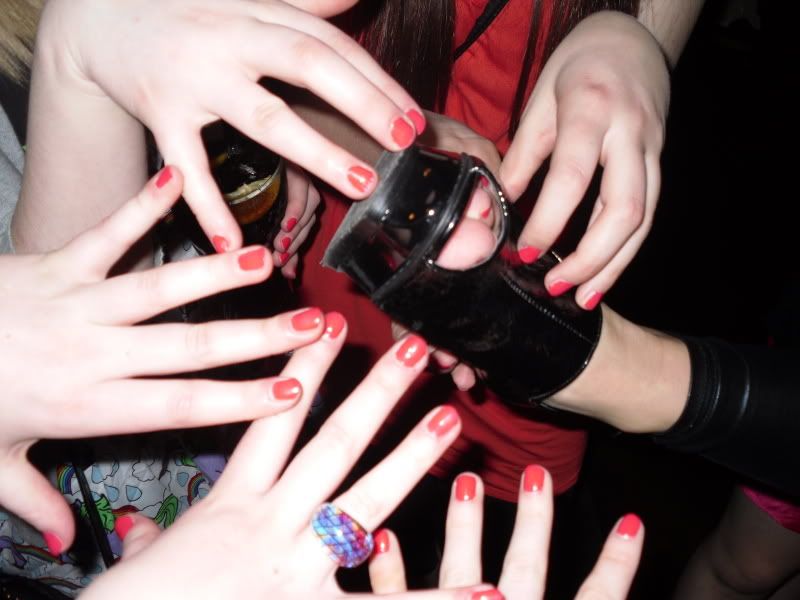 Yes, we are
all
wearing the same colour nail polish..!
Second tried and tested is the new Clinique Supermoisture foundation. I always struggle to get foundation that doesn't completely dry my skin out, however this one literally felt like a moisturiser on my skin, and even made it look dewy, as promised on the advert. I will definately be investing in this when my Mac runs out...
xoxo