Whilst bored at sixth form inbetween lessons, one of my friends used to make little goblets, plates, cutlery and stuff from things lying around the place, like foil. It is an acquired talent (yes, I have tried, and failed), however nothing like the talent that Peter Callesen has with paper.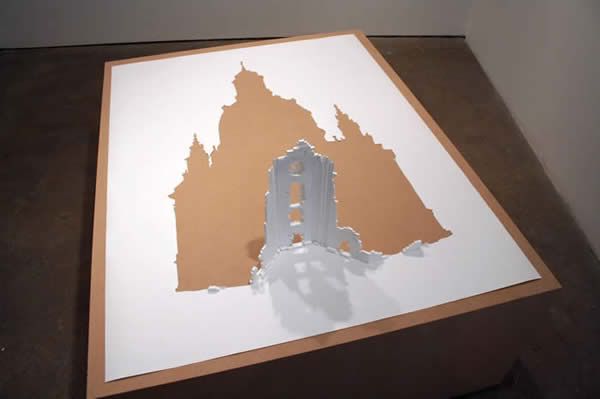 Erected Ruin, 2007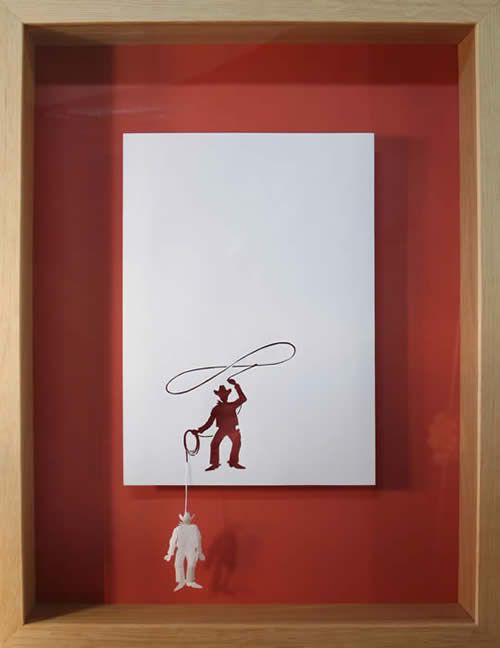 Cowboy, 2006

Hunting, 2005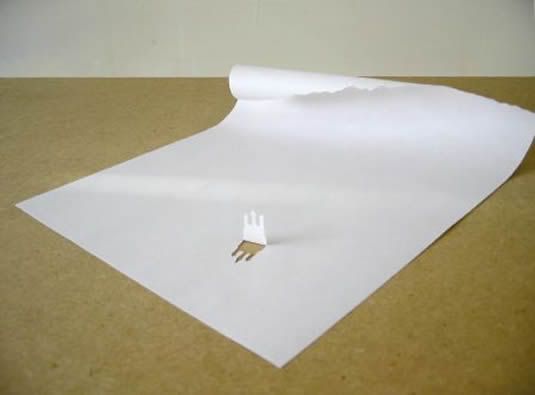 Big wave moving towards a small castle made of sand, 2005
His paper cutouts are incredible. I admire and love the work of Rob Ryan also, but Callesen has a way with making paper into 3D shapes that look real, and playing on the effect that it makes when he cuts the shapes from 2D, creating a shadow for the newly created 3D piece. I particularly love the humour that he includes in the idea behind his pieces. Maybe this man could lend me some of his patience?
http://www.petercallesen.com/
xoxo