Okay, while we're on the subject of the dreaded lurgy that is going around most of the United Kingdom, we may as well look on the bright side.
I've spent my ill while compiling five fabulous reasons why being ill could just be good for you;
1. While most other fashionistas are charging round the sales in store, us savvy (okay, sick) shoppers are at home... this is precious time to be on the internet scouring for the best bargains from all the shops, all from one place - home. In the warmth, with a hot drink, some very fashionable kleenex tissues and a credit card. What else are we so capable to do in this time of illness?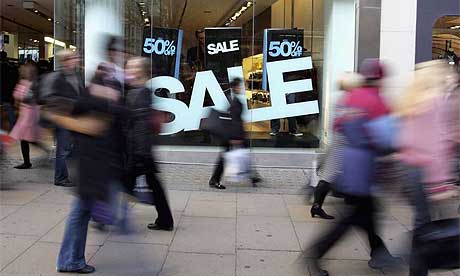 2. Being ill is a perfect excuse not to wear make-up. Just think of the good this is doing for your skin, almost like a detox without trying.
3. Ditto, with food. A loss of appetite (and taste!) is the perfect way to kick start that poorly intended 2009 diet. Being as taste buds become emaciated during illness, why not eat lots of greens, drink lots of water. After all, it tastes the same as Galaxy by now.
4. If there's any time we needed fussing, it's now. Hopefully you're lovely boyfriend/husband/mother/amazing best friend will be at your beck and call. If they're not... remember this for next christmas...
5. Have a duvet day!! If hitting the online sale of the century hasn't taken up all of your ill time, just think how much time you have to watch all those golden oldie films that are repeated so much over Christmas - Bridget Jones eat your heart out.
xoxo